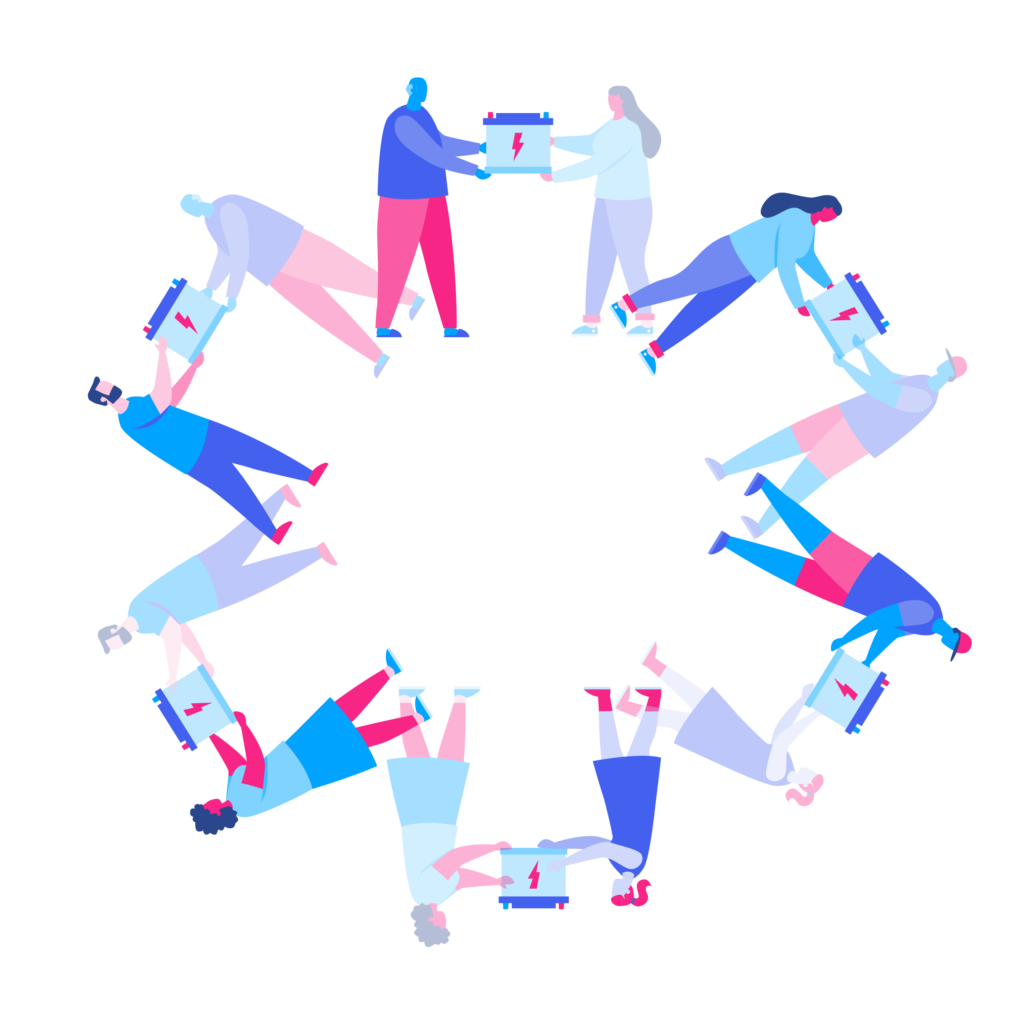 Want to co-learn or co-shape the Digital Circular Economy?
Join the CircThread Virtual Stakeholders Community!
The CircThread project will enable joint learning and specific activities with a wide range of stakeholders from Europe. To leverage projects impacts also for parties that are outside of the project consortium as part of the model of European open innovation and open science.
On this page you can read more about the CircThread stakeholder journeys and scroll down to register as a stakeholder.
There are two types of
participation available to Circthread stakeholders
As an informed stakeholder you will receive learning resources:
Participate in CircThread events and virtual webinars.
Be the first to receive written project research outputs.
Receive updates on developments in the field of Digital Circular Economy.
Join live demonstrations of the CircThread platform and its circularity services once ready.
As an involved stakeholder you will also co-learn and co-shape:
Participate in exclusive roundtable workshops to co-shape and co-learn:
As a company – learn about digital circular Economy benefits, receive free trainings and become an early adopter to test digital circular economy tools.
As an innovative SME – engage with companies and link your digital service to the CircThread platform marketplace
As a sector organisation or policy. consultant – co-develop policy recommendations for circular Economy.
As a university or RTO researcher – co-learn about digital infrastructure requirements for circular economy.
Choose one of our journeys that fit with your organisational profile
Journey for companies who want to evaluate the benefits of product life cycle information exchanges and associated circular economy services (incl. manufacturers, repair companies, producer responsibility organisations, and recyclers).
Journey for innovative SME's offering circular economy services for co-learning and potentially linking to the CircThread platform services marketplace.
Journey for sector/network organisations and policy consultants working on circular economy policy and legislative initiatives. To co-learn and co-shape policy recommendations to the EU commission and standardisation needs.
Journey for researchers from Universities and RTO's to co-learn and for research exchanges about digital circular economy, product traceability and data spaces.
Each of these journeys will start in January 2022 with a range of offered activities that will continue across the CircThread project. More information about expected activities is available here (note that we reserve the right to change the activity plan over time). Stakeholders that register will receive specific activity announcements and quarterly updates.  Whilst informed stakeholder places are unlimited only a capped number of involved stakeholders places will be made available across these journeys, given the available CircThread partner resources. If you register as an involved stakeholder we will evaluate and confirm your place as soon as possible.
There is no cost involved in becoming a CircThread stakeholder and initiating a journey, beyond the organisations own efforts spent to participate in CircThread activities.
Join the CircThread Stakeholders Community!