Last week, in Rimini (Italy) it was held ECOMONDO, the trade fair dedicated to industries, policy makers, and local authorities to support the development strategies of the European Union's environmental policy.
In 2022 this event counted more than 79.000 visitors, of which 10% overseas; 1.405 companies and 181 events, 1/3 of which international.
The 2023 edition focused, among other things, on level of European and international adoption of the circular economy in terms of process and product efficiency, but also ecodesign, recycling and use of secondary raw materials in the industrial supply chains for e.g., of the textile and WEEE. The 2023 edition also focused on R&I and European funding to support them; new regulations, procedures and national and European policies governing their adoption, investment and financing, start-up and training.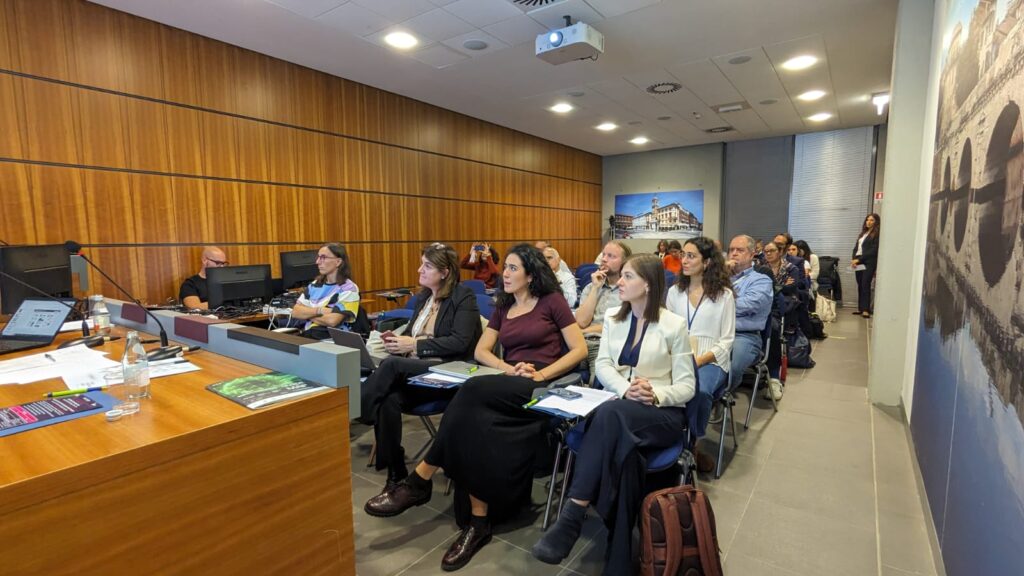 To ensure the quality, innovative and international nature of the content, the Technical Scientific Committee was composed of a pool of 80 top scientists, engineers, but also European and international institutions (the European Commission, OECD, EEA, FAO, etc.).
Considering the relevance of this event, on November 7th, UNI the Italian Standardization Body has promoted and organized the participation also of Circthread project.
Along with the EU project TRICK, it has been organized the policy workshop "How to pave the way to the future Digital Product Passport: two use cases from textile and appliance industries".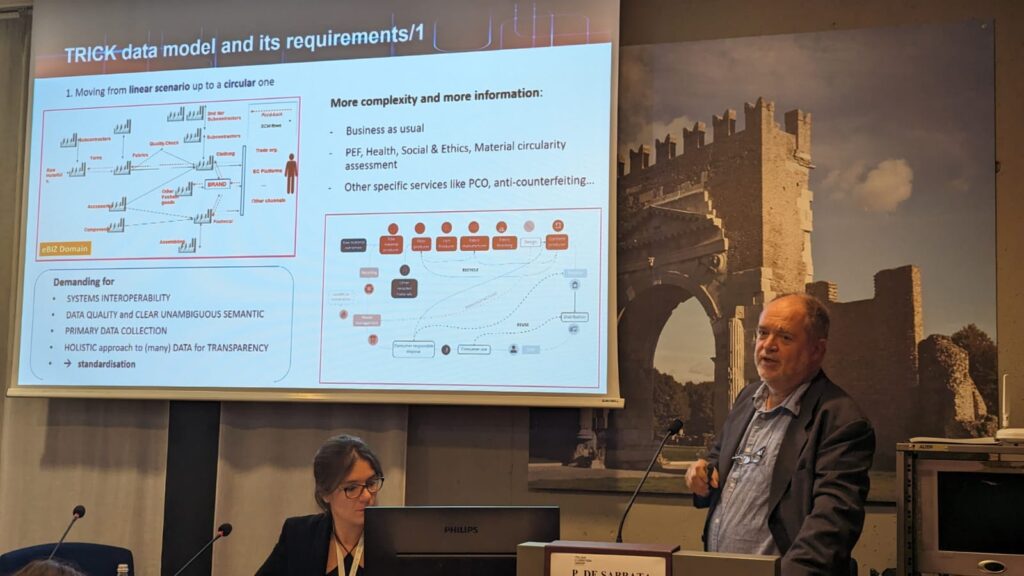 The workshop started with a review of the main legislative and standardization landscape related to the Digital Product Passport (DPP), then we took the industry perspective.
This to highlight opportunities and challenges of the future DPP, starting from the real experiences from the textile and the appliances sector.
The workshop continued diving into the standardization landscape to understand:
forthcoming European standards and to discuss what the companies should expect in the next future;
the experience of Circpass and the important topic of product identifiers;
which is the expected impact of DPP on companies;
an example of traceability tool and the role of standards in its development.
Last but not the least, we also highlighted consumer perspective on future DPP (what do they expect? What would they like to have? What's the perceived value?) starting from the results of two insightful analyses.
All the slides presented are freely available here!
In case you may have any question on this event, do not hesitate to directly contact UNI at sviluppo.progetti@uni.com.