Surovina is a Slovenian company with more than 70 years of valuable experiences in the field of waste management. Since it was established, Surovina is operating in field of secondary raw materials. For the past 70 years the company was involved in collection and/or recycling of materials such as metals, paper, plastic, glass… In all these years Surovina has collected and processed more than 8 million tons of "waste" originating from industry, local communities and/or households. Just with the amount of collected paper sent to recycling, Surovina has saved more than 20 million trees.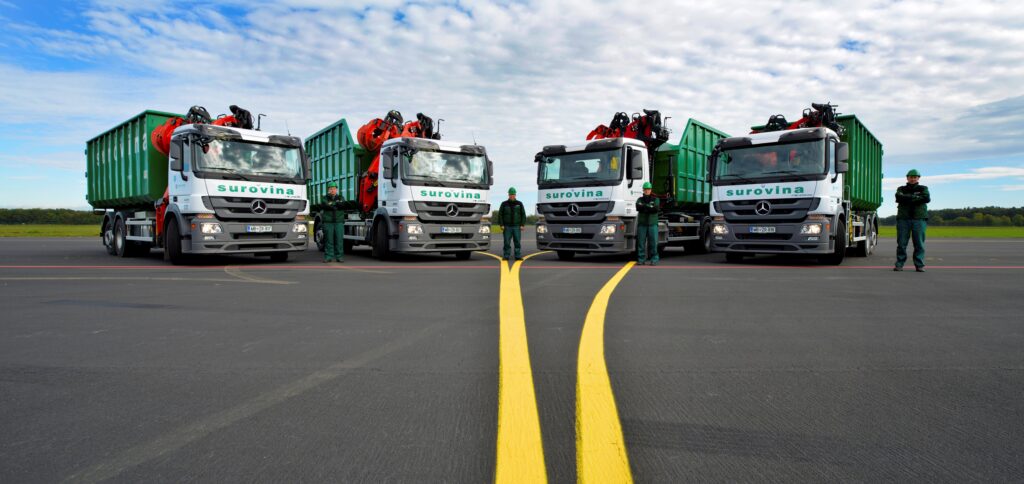 Surovina is now one of the biggest waste management companies in Slovenia. Currently, it has 20 locations across Slovenia, and company branches in Croatia, Bosnia and Herzegovina, and Serbia. With
all its locations, people, know-how, equipment and vehicles, Surovina can offer solutions to all kind of waste problems. Surovina's main fields of expertise are:
Collection, sales and purchasing of secondary raw materials like metals, paper, plastic, wood, glass, etc.
Integrated waste management service covering the entire process from waste collection to its reuse in industry or energy recovery
Disassembly of waste electrical and electronic equipment (WEEE)
Surovina's packaging scheme, for packaging waste management in the context of extended producers' responsibility
Production of solid fuel from waste that is not suitable for recycling
Secure disposal of goods and confidential documents
Environmental protection and waste management consulting
Laboratory analysis for quality of solid fuels
Beside the main fields of expertise, Surovina regularly organises joint campaigns, gatherings, and events to increase environmental awareness and to promote nature conservation. Additionally, it organises charity campaigns where Surovina collects secondary raw materials from individuals, schools and/or organisations and transfer the acquired funds to charity organisations.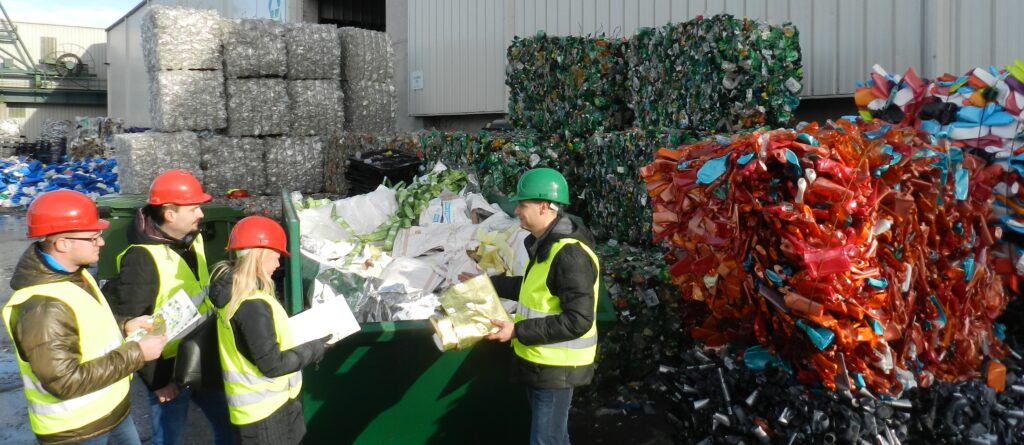 Company in the future
Surovina is already supporting the circular economy by supplying the industry with raw materials. Nevertheless, the company realises that the waste market is dynamic, and the composition of the waste
is changing with time. There are considerable changes especially in the quantities and composition of WEEE and packaging waste. To be ready for the future challenges that these changes will bring, Surovina is active in different projects. Most noticeably in:
INSPIRES – a project where strong NdFeB magnets are extracted from WEEE, recycled and used for production of new magnets used in new electrical motors.
CircThread – a complex project aiming to provide a platform for exchanging data to increase lifespan, reparability and recyclability of electrical appliances.
PolyCircularity – a project in the fields of waste value chain optimisation, chemical recycling of waste, and development of digital passport for secondary raw materials origin traceability.
LIFA-REC – a project intended to recycle plastic and extract nano-gold from used SARS-CoV-2 rapid antigen tests.
LEAP – a project intended to develop and demonstrate a solution for the design of industrial packaging of heavier industrial products (such as household appliances) made of lignocellulosic plant fibres
(originating from non-native invasive plants), as an alternative to EPS.
It hopes that with activities in this and other projects Surovina will gain know-how that can be used to ease the future waste related problems and to continue enabling circular economy.
Let your waste become Surovina's concern! Please check https://www.surovina.si/en/ for more information.