45 years of experience and a great production capacity set Otua Group as one of the leading metal recycling companies in Europe, supplying high-quality raw materials ready to be reused.
Otua Group is formed of eight companies dedicated to Recycling, Distribution, and Research, and its strength is based on the productive capacity and synergies generated among them, which allows to provide a personalized and comprehensive service. In particular, Otua Group is formed by:
Deydesa, dedicated to recycling of End-of-Life Vehicles (ELV) fragmentation fractions, small and complex metals, classification of rejects in steel mills and clean metal separation. Counts with 40,000 m2 of facilities, with high-precision systems that allow the metal fractions present in the waste to be detected and separated.
Zabor is specialized in the recycling of electrical and electronic cables and components with copper and aluminum content. In its 9,300 m2 of facilities, counts with state-of-the-art crushing and separation lines, to detect and separate the smallest metallic particles, fully valuing the product.
Otua Group also counts with a non-hazardous materials landfill as deposit facility, with a capacity of 3.9 million m3 and an operating area of ​​14 ha. All stored materials are classified as non-hazardous and are of industrial origin, generated for the most part by our own recycling work within the Otua Group.
REFIAL is an aluminium refinery dedicated to the supply of aluminium from secondary smelting. Its technical facilities are equipped with the latest technology, which enables to provide solutions for a wide range of waste containing aluminium.
RESAL is specialized in recovering salt slag generated in the aluminium recycling process. Salt slag is fully recovered and recycled at our cutting-edge facilities, and each component is sent on so that it can be used to create new products and processes.
Aceros Urola is specialized in the distribution and cutting of special steels and perforated bars. With 18,000m2 of facilities, counts with a large and permanent stock aimed at meeting the demand of our customers with maximum agility.
Fundación INATEC is a not-for-profit foundation, specialized in research projects on environmental matters. Since 2004, INATEC has been centralizing the innovative activity of the companies in the Otua Group. In particular, in the research projects collaborates with more than 23 state-wide companies and technology centres at national level, and with more than 80 companies in Europe.
REYDESA is dedicated to recovery of ferric and non-ferric metals, specialized in copper recovery. With numerous, complementary process facilities, with the most technologically advanced production equipment, covering more than 70.000 m2, offers a wide-reaching versatility when recycling complex solid waste. Authorised to decontaminate and process waste from multiple sources (ELV and Waste electrical and electronic equipment). Its latest industrial initiative is a new plant of 30.000 m2 installed for the separation of metals using X-ray technology, in which more than 25 million € were invested in the equipment and installation.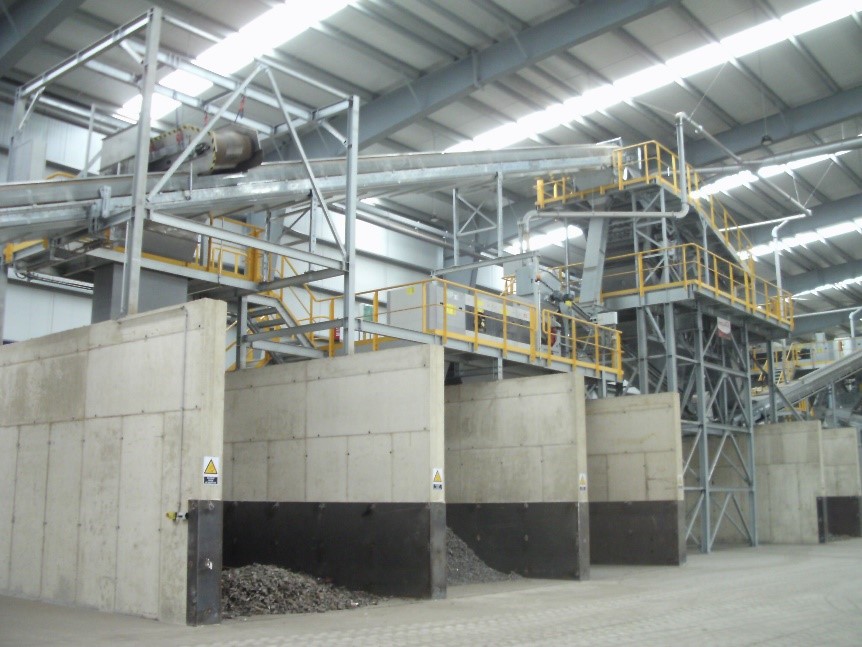 Otua Group counts with more than 300 workers, participates in more than 47 research projects, with more than 150 million euros invested in the latest generation machinery and installation, with more than 250.000 m2 of industrial facilities destined to recycling ferric and non-ferric metal, treating more than 500.000 t of waste each year. The management of the companies in the Group is based on models ISO 9001 and ISO 14001 ensuring guarantees and quality service, at the same time as respecting the environment.
With innovation as the main engine, Otua Group aspires to develop innovative products and services that allow it to have a 0-material impact. In this way, it is focused to lead a solid industrial project that contributes to care for the environment, growth oriented, being continuous improvement our main tool.
For this reason, REYDESA RECYCLING, with the support of Fundación INATEC, participates in the CIRCTHREAD project, in order to provide the recyclers point of view and a global vision of the real situation in the recycling of waste electrical and electronic equipment. In particular, CIRCTHREAD will facilitate the market for secondary raw materials, closing material cycles, and reducing waste generation, environmental pollution and greenhouse emissions. This will lead to effective use of both primary and secondary resources in Europe, strengthening geopolitical resource independency. Supported by feeding secondary raw materials knowledge into the EU Raw Materials Information System (RMIS), will provide better insights into the material composition of products and the amount of secondary raw materials in circulation, increasing circularity of relevant material streams. Overall, CIRCTHREAD project will make it easier to know what chemicals and critical raw materials are in appliances for recycling purposes.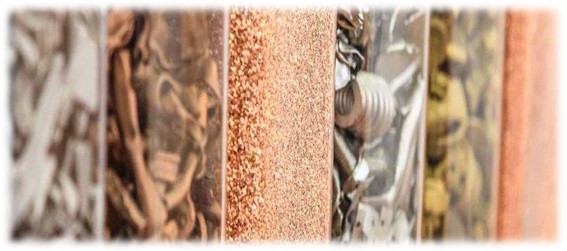 More info about Otua Group: https://www.youtube.com/watch?v=FIxBglAxzmU